We won!
Thanks for all the support and advice that we have received from many wonderful people we have met over the past few months.
Here's the news on ZDNetAsia, YoungUpstarts and SGEntrepreneurs.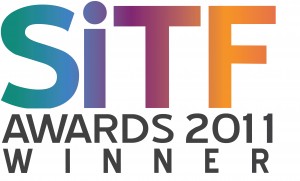 Hello, World!
We decided on Monday this week, that we'll launch this website by tomorrow.
Why?
In the last couple of weeks, we've had awesome meetings with potential customers and partners. And we want to provide up-to-date information on our technology, solutions and progress.
A newly-born baby ain't the prettiest thing to look at. And this site could do with more polish and aesthetics .
Still, this doesn't stop the proud parents from showing off a little!
So if you're intrigued, follow us here, and on the YFind Facebook Page.
Categories

Articles

Calendar

October 2011
S
M
T
W
T
F
S
« Aug
1
2
3
4
5
6
7
8
9
10
11
12
13
14
15
16
17
18
19
20
21
22
23
24
25
26
27
28
29
30
31

Meta